From January 1, 2019, the modifications to the "Regulation of Sustainable Use and Tourist Visit for the Conservation of the Citadel of Machu Picchu" will come into effect, according to the Decentralized Direction of Culture of Cusco.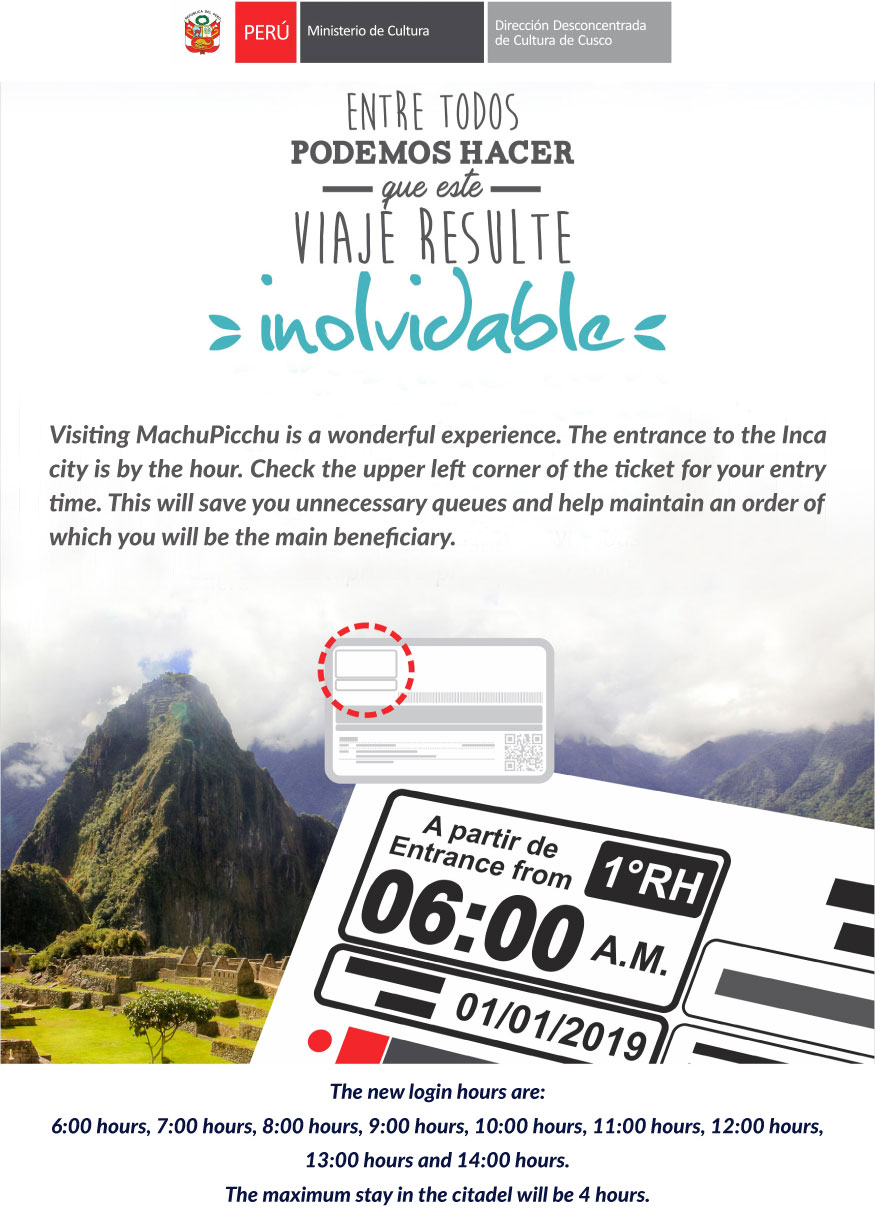 The purpose of the regulations is not to exceed at any time the limit of visitors, which from January 1 establishes new schedules for entry to Machu Picchu, a differentiated sale of tickets by hours, with income from 6:00 hours, 7:00 hours, 8:00 hours, 9:00 hours, 10:00 hours, 11:00 hours, 12:00 hours, 13:00 hours and 14:00 hours. The maximum stay in the citadel will be 4 hours.
In accordance with this norm, from the date indicated the entrance tickets to Machu Picchu will have printed in a very visible way the hour from which the visitors can enter to the Inca city. The entry at a time prior to the one consigned on the ticket WILL NOT BE PERMITTED.
The Ministry of Culture has adopted agreements with Consettur to adapt the bus transport service so that visitors board the vehicle according to the time of entry printed on their ticket and do not have to queue for long periods.
It is hoped that the visit to Machu Picchu will be an unforgettable experience for tourists and will depend largely on respect for the rules of use of the Inca city to ensure its conservation for future generations. Decentralized Direction of Culture of Cusco.